(To view complete table of C&M transplanter models go to the "Models of Transplanters" page.)
Wolf Pro – NOW AVAILABLE!
We are really excited about the all new Wolf Pro – with up to 8 cups.
Here are some of the main features:
It puts the plant in the middle of the hole.
It applies water after directly into the hole.
It makes a small hole in the plastic – not a tear.
Its easy to change the cups.  Cups are heavy duty – bigger and better built.
Minimum row to row distance is 12"!  So no problem for multiple lines per bed.
Please click on the image of the brochure to view and/or download.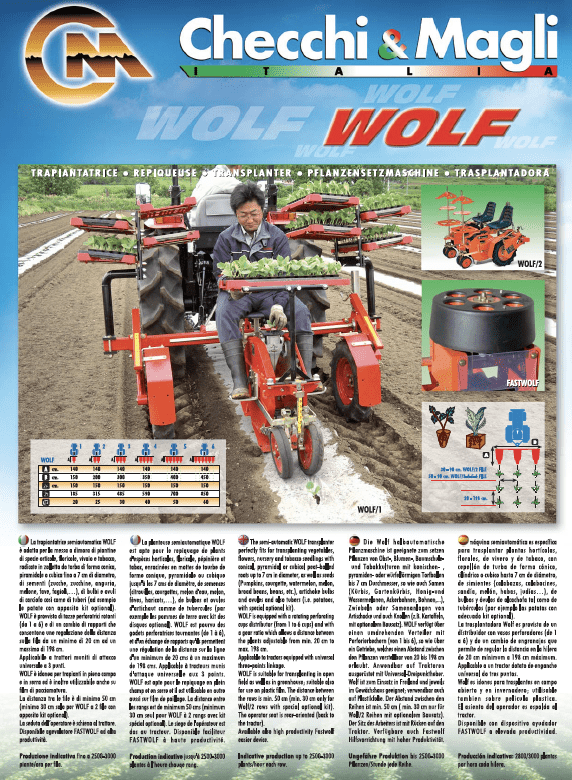 Hemp field planted with the Wolf into plastic. Plants even tall plants up to 18″ tall! (Jenkins Farms, NV)
---
The newly released Wolf Pro model from C&M (Checchi & Magli) Transplanters cuts a hole in the plastic and puts your plug start directly into the ground. Shown here planting broccoli. Give your crop the best start to thrive with the water trip option. Perfect timing! Consistent plant-to-plant spacing. C&M Transplanters– #1 in North America!
---
Wolf Pro plant spacing chart – these are the plant to plant spacing options (the yellow oval is in inches).