We offer many different models to address different crop needs.  All are adjustable to fit your need for row-to-row spacing, plant-to-plant spacing, depth, and soil conditions.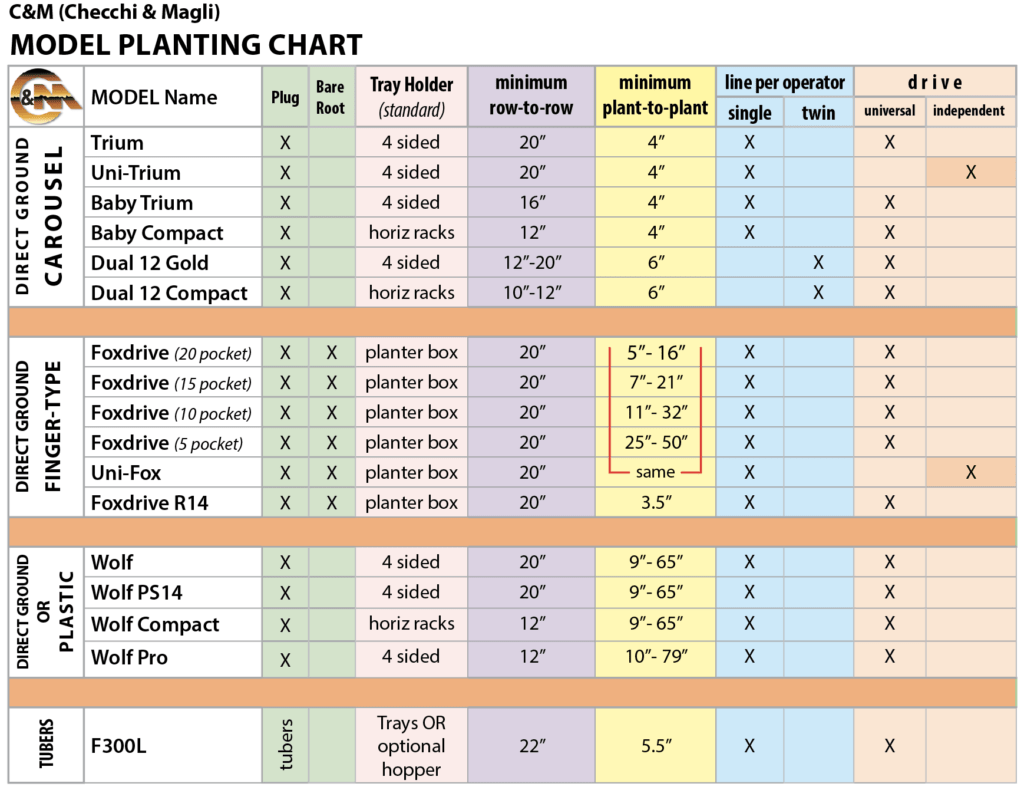 Here is a useful plant per acre spacing calculator:
http://www.dickey-john.com/seed-spacing-conversion/
---
Brochures
Please click on the image of the brochure to view and/or download the pdf brochure.