C & M North America (Checchi & Magli)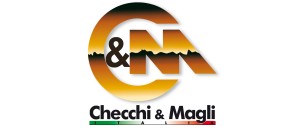 "CHECCHI & MAGLI" (C&M) provides quality built vegetable transplanters and tobacco setters with innovation that makes them the most efficient transplanters on the market.
The company was founded in 1976 , assuming its brand-name from its founders, Mr. Nerio Checchi and Mr. Giovanni Magli.  Mr. Checchi is still engaged in the company's everyday commercial and technological development.
At present, besides approximately 300 sales points in Italy , the company has 100 additional sales points in Europe , Asia , America, Africa and Oceania.
Besides our innovative technology and quality built machines, we attribute part of our success to responding quickly to the needs and demands of the market in creating new features and products.
C&M is the #1 selling transplanter in the California vegetable market for years and is also now the #1 transplanter in the tobacco belt market due to it's outstanding features of adjustability, low maintenance, ease of use, and the fact that… "IT REALLY WORKS!"
---
The North American offices of C&M are run by Allen International, Grant Allen being the North American territory manager for C&M.  Mr. Allen has worked with Italian farm equipment manufacturers for more than 32 years. From visiting with dealers to help them understand and market our machines to going out in the fields with the dealers and farmers to demo and teach about our equipment, Grant loves the variety of his work that takes him all over North America meeting wonderful people along the way.
Teresa works in the office helping things run smoothly. With a background in graphics she also works with creating ads, signs, website and other advertising media. She will occasionally travel with Grant for trade shows and to visit our C&M dealers.
For more information you may contact Grant with the information on our header, or with the "Contact Us" page form.