Why C&M Transplanters are THE Best Transplanters for industrial HEMP!
Our transplanters have been in the North American market for over 25 years, especially in the largest vegetable markets around the country including California. Some of the main crops utilizing our transplanters are: tomatoes, peppers, lettuce, cabbage, broccoli, cauliflower, turnips, onions, sweet potatoes, melons, strawberries, tobacco and much more!
In the past couple years many hemp growers have used our transplanters and had tremendous success– which resulted in these same growers purchasing many more C&M transplanters. We appreciate this brand loyalty. QUALITY MATTERS!
• Plants even TALL plug plants Straight UP! (even up to 20″ tall)
• Our machines set the tall hemp plants in the ground, with water, and firmly pack the soil around the plug, all at a pace of 1,500 plants/hour/row (Trium 10-cup carousel planter). Our vegetable farmers transplant at a production rate of over 4,000 plants/hour/row due to the closer plant-to-plant spacing.  Custom transplanting companies that use our machines everyday have been clocked at transplanting over 7,000 plants/hour/row.  Again, always based on plant-to-plant spacing and operator experience.
click to see our brochure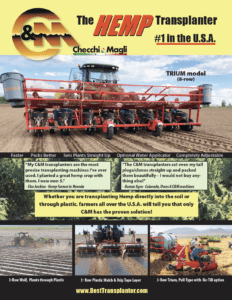 ---
This is a video compilation below of C&M (Checchi & Magli) transplanters and machines. Watch all of our machines in action!!
If you are looking for hemp transplanters in this video, then you will want to focus on the TRIUM model (4:05 minute mark into the video) and the WOLF and WolfPRO Models (14:30 minute mark) and our plastic mulch layers follow.
---
Jenkins Farms of Nevada using a C&M (Checchi & Magli) TRIUM Model, Pull-Type, with the No-Till Option
Planting Hemp through plastic with the Wolf Model. Plants even tall plants up to 18″ tall!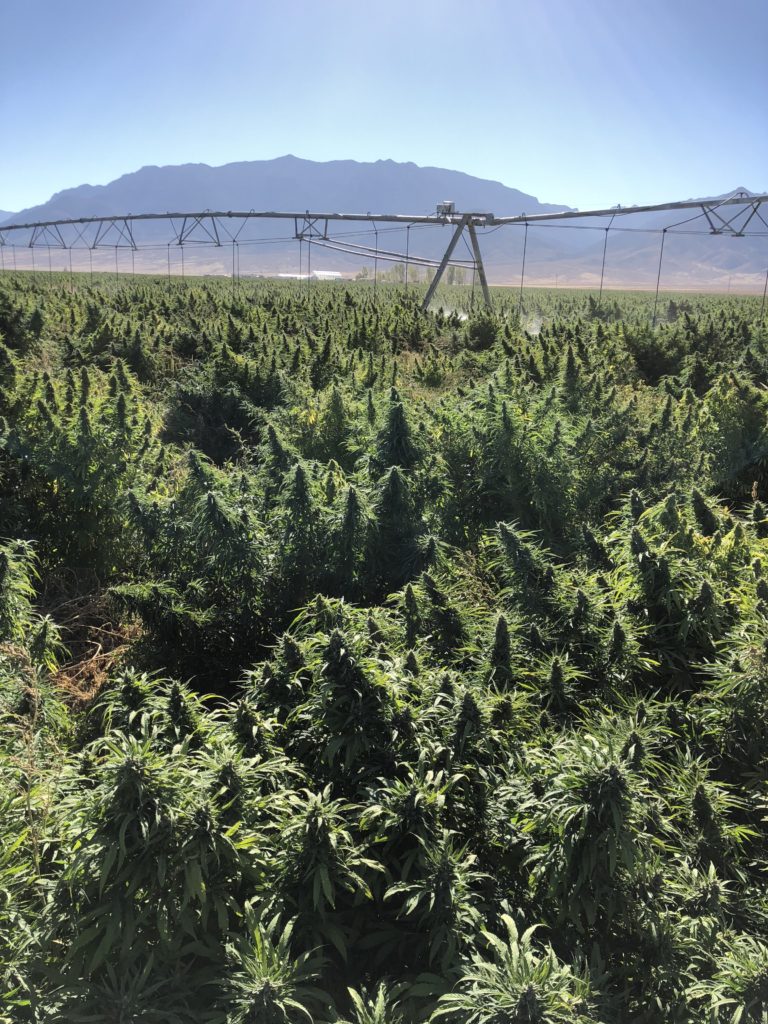 Elar Jenkins, a farmer who planted 260 acres in Nevada using C&M transplanters this past season said,
"These machines are AWESOME! They planted a heck of a crop!"